Fairy Tale is the artistic child of musician, composer and producer Peter Kravec, who came up with the name while he was at college in 1994. Between the years 1995 – 1998 the band recorded three official demo MC tapes.
Then during the next years Peter worked as a music dramaturgist and program director in a few FM radio stations. In 2003 he was managing the band Chill on the Sun and during that period he met the very talented vocalist Barbora Koláriková, the lead singer of this pop-rock band.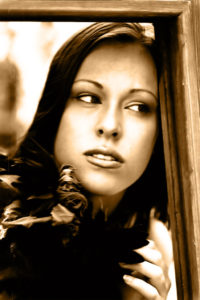 Barbora was thrilled by Peter's own musical ideas and so they revived the name Fairy Tale again, together with the support of other guest musicians.
The very first self released CD "Sound Mirrors" (2005) was referred to as an unusual mix of rock, ambient, electronic and world music.
Three years later they recorded another album "Dream" (2008) which was released under the publishing brand Hev-Het Tune. This is an interesting mix of melancholy haze with elements of ambient, pop and clearer inclination towards classic art / prog rock sound. The album had very good reviews at home, as well as in other countries.
The third studio album "Loveland"' (2011, Hev-Het Tune) is again a pretty ambitious work. Loveland offers a colorful sound mosaic from metal guitars to fragile lyrics of gentle pop ballads. However, the band does not avoid experimenting with sounds and effects, and the result is a great connection between instrumentalists and the unmistakable vocals of Barbora Koláriková.
Fairy Tale albums are very well produced because Peter Kravec has many years of experience and he also runs his own professional recording studio.
In the following years, a longer break follows, during which the side project Babokalyps was created.
The debut album "Veľký voz" (2017, Hev-Het Tune) has a different, more acoustic sound in terms of genre. The lyrics are sung in Slovak, but the typical author's handwriting is still recognizable.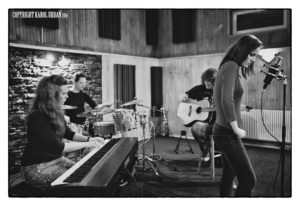 In own words Peter Kravec says "Babokayps was a kind of cup of clear water. After letting a fresh air into our heads, we were missing a more prog rock sound again."
The brand new album Fairy tale named "That is the Question" releases on Friday 29th October 2021 under the brand of Hev-Het Tune label. Very nice CD digipak with graphic artwork of one and only designer artist Hugh Syme, with the mastering touch of legendary British mastering engineer Simon Heyworth.